Sunday Line Up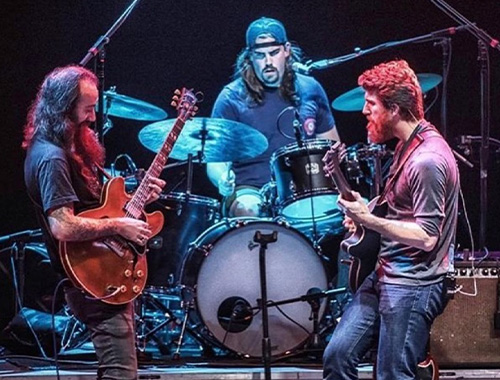 Terrapin Family Band
facebook.com/TerrapinFamilyBand
Using the Grateful Dead songbook as a springboard for reinterpretation and as inspiration to create original material, the musicians in the Terrapin Family Band are inspired as much by one another as they were by the diverse group of influences that they brought to the table. As a result, the music conveys friendship, respect, warmth, spontaneous conversation and companionship for listeners and performers alike.
Originally formed from shows at Phil Lesh's Terrapin Crossroads in San Rafael, CA, in 2012, the band went through many editions throughout the years, but always lay on the foundation of Grahame Lesh, Ross James, Alex Koford & Jason Crosby. Around their prolific individual musical output, they would always come back together as members of the TFB. Beginning at the Brooklyn Bowl in late 2013 the band often featured Eric Krasno, as a guest, a friend, and now as a member of the band.
For this very special appearance Grahame, Ross & Alex are thrilled to be joined by Melvin Seals & John Kadlecik while Jason & Eric are out on tour.
---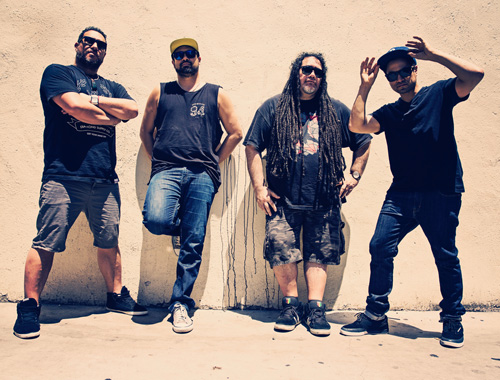 KATCHAFIRE
katchafireofficial.com
Hailing from Kirikiriroa in Aotearoa (Hamilton in New Zealand) KATCHAFIRE have become a global roots reggae phenomenon with the all-Maori band bringing their pure classic sound to music lovers worldwide delivering one of the most authentic Reggae shows around.
With six successful albums, platinum sales, hit singles, and a massive fanbase selling out shows around the world, 2022 sees KATCHAFIRE celebrating 25 years of existence.
Their sound is built on the foundations of classic roots reggae with an R'n'B and funk rub, fusing modern dancehall and with slinky pop, cool grooves and uplifting vibes.Built on a family movement, it all started when lead guitarist Grenville Bell, father of lead singer Logan Bell & drummer Jordan Bell, moved into an apartment building in town with his then teenage sons where they could make music all night, and the rest is history...
---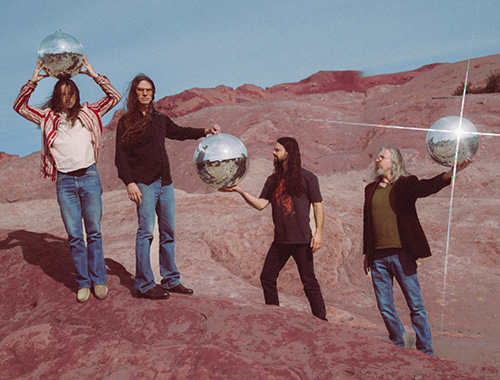 Photo: Matthew Ream
Circles Around The Sun
circlesaroundthesun.com
... As it happens, Circles' new sound was created partly by design, but also partly by tragic circumstance. On August 26, 2019, a week after laying down his tracks for Circles Around the Sun, founder Neal Casal died of suicide. He left behind a note for the group, asking for them to continue in his absence—to continue recording, touring, and playing together. They've chosen to honor his wishes. "Our mission is to extend Neal's musical legacy," says drummer Levy. In this metamorphosis, Circles Around the Sun spans both heartbreak and hope. Doors close; windows open; new directions extend themselves in mysterious ways. But sometimes you know it's real from the first beat. It just clicks. We'll see you on the dancefloor, at the festival, at the next jam session, where everyone comes together and all is forgiven. It's just how Neal would want it. It's Circles Around The Sun.
---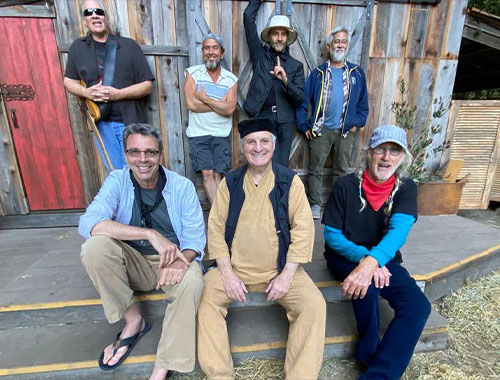 Solcircle

SCI's Michael Travis tells the story of his first night at UCSC in Santa Cruz in the '80s, watching local worldbeat pioneers "Special Fun" gig in the college dining hall and knowing he had landed in the right place. Special Fun went on to become one of Santa Cruz most popular bands in the '80s. They reformed as "Solcircle" in 2002 and invited Michael and Paul McCandless to guest on their first cd. Still playing together on occasion, we are stoked to welcome the original members, Gary Regina, Gary Kehoe, Daniel Vee Lewis, Bob Von Elgg, Michael Horne, Arthur Hull and Renato Annicchiarico for a special set at Mountain Sol this year!
---