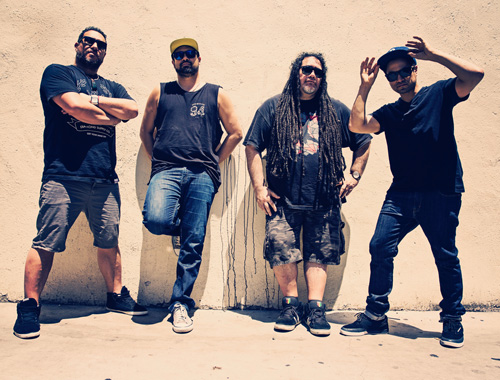 KATCHAFIRE
katchafireofficial.com
Hailing from Kirikiriroa in Aotearoa (Hamilton in New Zealand) KATCHAFIRE have become a global roots reggae phenomenon with the all-Maori band bringing their pure classic sound to music lovers worldwide delivering one of the most authentic Reggae shows around.
With six successful albums, platinum sales, hit singles, and a massive fanbase selling out shows around the world, 2022 sees KATCHAFIRE celebrating 25 years of existence.
Their sound is built on the foundations of classic roots reggae with an R'n'B and funk rub, fusing modern dancehall and with slinky pop, cool grooves and uplifting vibes.Built on a family movement, it all started when lead guitarist Grenville Bell, father of lead singer Logan Bell & drummer Jordan Bell, moved into an apartment building in town with his then teenage sons where they could make music all night, and the rest is history...
---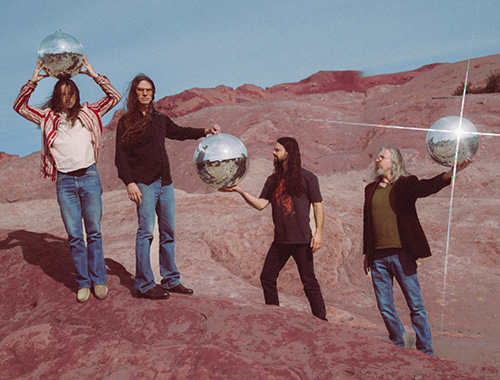 Photo: Matthew Ream
Circles Around The Sun
circlesaroundthesund.com
... As it happens, Circles' new sound was created partly by design, but also partly by tragic circumstance. On August 26, 2019, a week after laying down his tracks for Circles Around the Sun, founder Neal Casal died of suicide. He left behind a note for the group, asking for them to continue in his absence—to continue recording, touring, and playing together. They've chosen to honor his wishes. "Our mission is to extend Neal's musical legacy," says drummer Levy. In this metamorphosis, Circles Around the Sun spans both heartbreak and hope. Doors close; windows open; new directions extend themselves in mysterious ways. But sometimes you know it's real from the first beat. It just clicks. We'll see you on the dancefloor, at the festival, at the next jam session, where everyone comes together and all is forgiven. It's just how Neal would want it. It's Circles Around The Sun.
---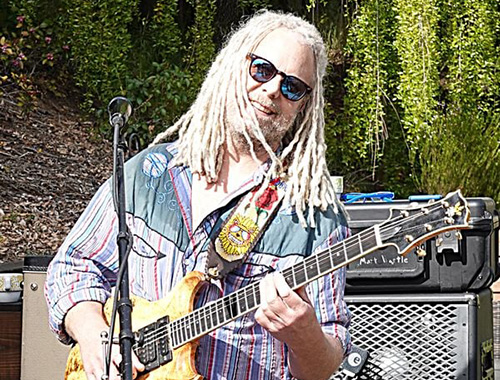 Photo: Ting Vogel
Matt Hartle & Friends
matthartlemusic.com
Guitarist Matt Hartle was born and raised in rural Pennsylvania, but his playing and his music resonate with a musical and cultural aesthetic that is pure San Francisco Bay Area. His playing exemplifies the uniquely American music form that had it's birth in the Bay Area during the late 1960's and early '70's - a fusion of blues, rock, folk, and jazz performed with an exploratory, and at times mystical, spirit and a penchant for genre bending and blending. After studying jazz and earning a BA in Jazz Performance from the University of North Texas, Matt continued his migration West where he ultimately found his way to the coastal enclave of Santa Cruz, CA where he has made his home since 1995.
Hartle is equally at home with, and notably proficient in, bluegrass, folk, straight-ahead jazz, fusion, and all manner of rock, country, and blues stylings. His signature playing style is marked by an instantly recognizable fluidity and sonic intensity which ebbs and flows in organic currents. Ecstatically melodic themes can erupt into blistering torrents of blues-rock fury or devolve into mysterious, dissonant, yearning explorations, or placid contemplations of a multitude of colors, forms, textures and moods.
---